Of Counsel, Reeder McCreary, LLP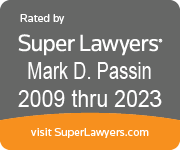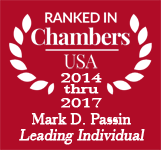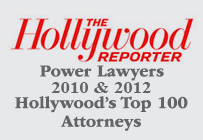 Mark focuses his practice on entertainment litigation. He has been practicing law for over 41 years. During his career, Mark has been involved in many high-profile entertainment cases, including several landmark cases in the music business. He has been named to The Hollywood Reporter's "Power Lawyer" list twice and is regularly named a "Southern California Super Lawyer" by Super Lawyers. He received his J.D. from USC Gould School of Law and his B.A. magna cum laude, from the University of California, Los Angeles.
Mark began his career at the well-known boutique entertainment firm of Engel & Engel, where he represented clients in numerous music, motion picture, television copyright and trademark matters, as well as defamation, right of publicity and right of privacy cases. He continued his career as a Partner with Alschuler Grossman Stein & Kahan, and then with Dreier Stein & Kahan. He was then chair of the Entertainment and Media Group at Robins Kaplan LLP.
Mark focuses his practice on high-profile contract disputes between major recording artists and record companies, including royalty audit and copyright termination matters, disputes between songwriters and music publishing companies, motion picture and television cases, including profit participation and film delivery cases, copyright and trademark infringement cases, disputes between artists and managers under the Talent Agencies Act, advertising industry cases, as well as defamation, right of privacy and right of publicity cases.
During his career, Mark has represented artist and companies such as Cher, Poison, Axl Rose, the Ray Charles Foundation, the Estate of Thelonious Monk, Meat Loaf, Tom Scholz, Teena Marie Brockert, Clint Black, Sammy Hagar, Henry Rollins, The Moody Blues, Leiber/Stoller Productions, Windswept Pacific Entertainment, and various Omnicom Group, Inc. companies, among others.
As a result of Mark's affiliation with Reeder McCreary, LLP, he is also able to handle complex business litigation matters including partnership disputes, franchise litigation, employment matters, real estate litigation, as well as trade secret, corporate governance, white collar crime and securities matters. Mark and Chris Reeder worked together as partners at Robins Kaplan on a number of high profile business litigations including the investigation and related litigation pertaining to an alleged multi-million dollar theft by the former partner of an entertainment company and represented a recording artist in a surcharge litigation brought by the California Attorney General, including allegations of breach of fiduciary duty arising out of a charitable trust and probate estate.